Contact Us ▼

Make your ideas shine
with Epson Business
Projectors
Present your awesome ideas with the impact they deserve. Epson Business Projectors will help boost productivity with engaging, big-screen presentations that always get the message across. Whether it's a small meeting room or a big boardroom, it's possible to project with superb image clarity even in a well-lit environment, and still have everyone's full attention.
See our business projectors in action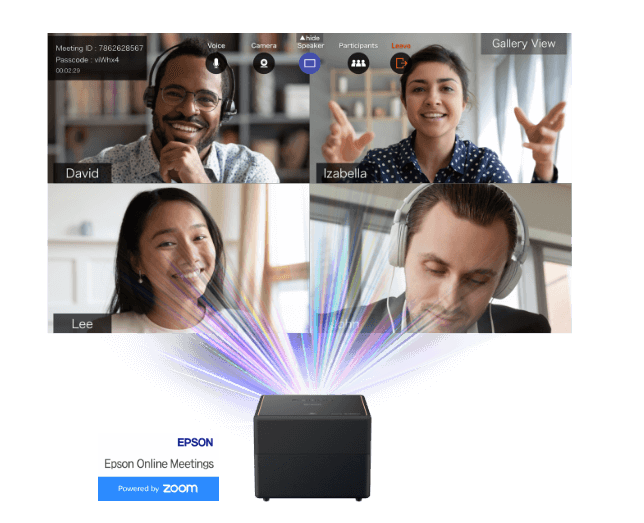 Perfect for big meetings at the office or home
Now virtual meetings can benefit from the big screen experience and brilliant sound quality powered by speakers fit for a home cinema. Simply start up your projector and begin video conferencing with the Epson Online Meetings App Powered by Zoom, conduct online meetings or get together with on virtual calls by simply connecting a compatible USB webcam.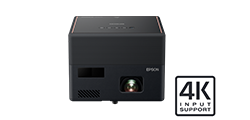 EF-12

Go screenless and stream it from anywhere

Whether you're showcasing business presentations or award-winning documentaries for your students. Discover how you can deliver an epic 150" viewing experience with the Epson EpiqVision Mini EF-12 Laser Projection TV.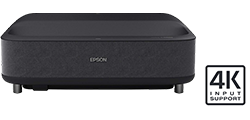 EH-LS300B

Experience the future of TV viewing with Laser Projection

Immerse your audience in a new type of screenless experience with the Epson EpiqVision Ultra EH-LS300B Laser Projection TV. Powered by an advanced, ultra-short throw design and equipped with sound by Yamaha, you can now showcase presentations up to an epic 120".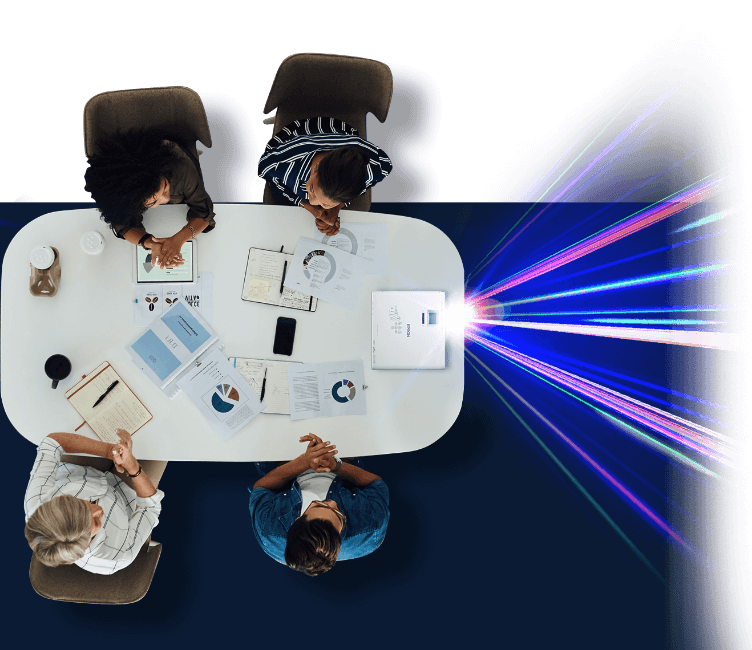 Launch big presentations even in small spaces
Enjoy fuss-free set up with the flexible placement of Epson projectors. And never compromise on your presentation, even when you are in a small meeting room. Our projectors are equipped with auto vertical and horizontal keystone correction1. With this, you can conveniently position the projector anywhere in the room. Simply direct the projector towards the screen or wall, and the image will automatically correct in no time.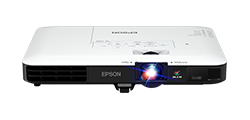 EB-1795F

Remarkably slim 3LCD Projection at only 44mm

The Epson EB-1795F packs superior image quality along with a suite of connectivity and usability features into a body weighing only 1.83kg and 44mm slim. With Gesture Presenter technology and delivering up to 3 times wider colour gamut and brightness, get ready to astound your audience.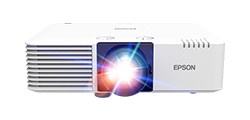 EB-L630SU

Project Sharp and Vivid Images with greater flexibility

Project amazingly bright, vivid images with 6000 lumens of white & colour brightness. Designed with short throw capability, space constraint is no longer a concern for you.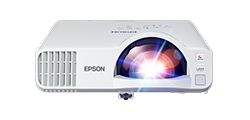 EB-L200SW

Launch presentations that are easy-to-read from virtually anywhere

Easily project bright, clear images from virtually anywhere in the classroom with EB-L200SW WXGA 3LCD short-throw laser display. You can also launch a split screen2 for up to four connected devices to make collaborative meetings easier than ever before.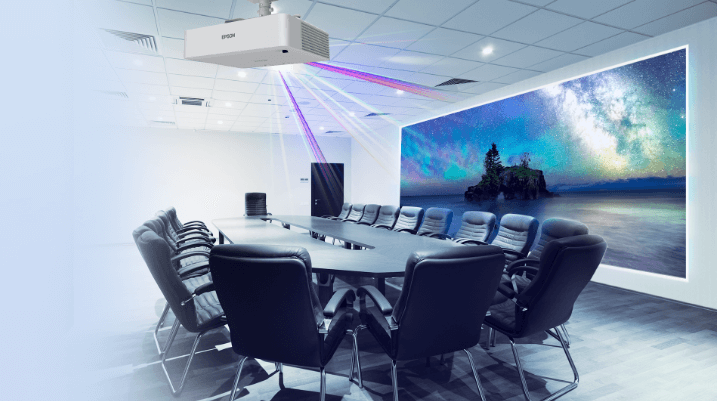 Go bigger and
present better
When you got big ideas to present and a big space to fill, Epson projectors can deliver the impact and performance you need. Features like our split screen function, 16:6 widescreen support and compatibility with Epson Wireless Presentation Systems, all make them the right fit for larger meeting spaces too.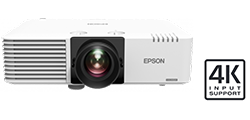 EB-L520U

Launch presentations powered by 5,200 Lumens and Optical Zoom

The compact, affordable EB-L520U laser projector delivers powerful performance for education and business applications. It is virtually maintenance-free with no lamp change, plus, it features an optical zoom of up to 1.6x bigger, better presentations.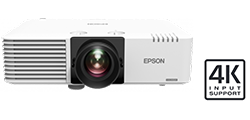 EB-L730U

A compact and robust WUXGA Laser Projector with 7000 Lumens

Project bright, vivid images with 7000 lumens of colour and white brightness. This robust projector also offers WUXGA resolution. Featuring breakthrough laser technology, it delivers a laser light source of up to 20,000 hours3.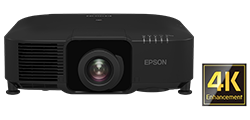 EB-PU1008B

Premium large venue 8500lm Laser projector with 4K Enhancement

This sleek and powerful projector boasts 8500 lumens of equal colour and white brightness. It is also compatible with optional interchangable lens including a zero-offset ultra-short throw lens that allows flexibility in a wide variety of environments.

Talk to us

For more information, please complete the form below.
Disclaimers:
1 For selected models only.
2 Split Screen feature requires remote control. Refer to user manual for input combinations.
3 No required maintenance for the light source for up to 20.000 hours. Approximate time until brightness decreases 50% from first usage. Measured by acceleration test assuming use of 0.04-0.20 mg/m3 of particulate matter. Time varies depending on usage conditions and environment. Replacement of parts other than the light source may be required in a shorter period.